SOLOPRENEURS: IS IT WORTH IT TO BE CHARTERED?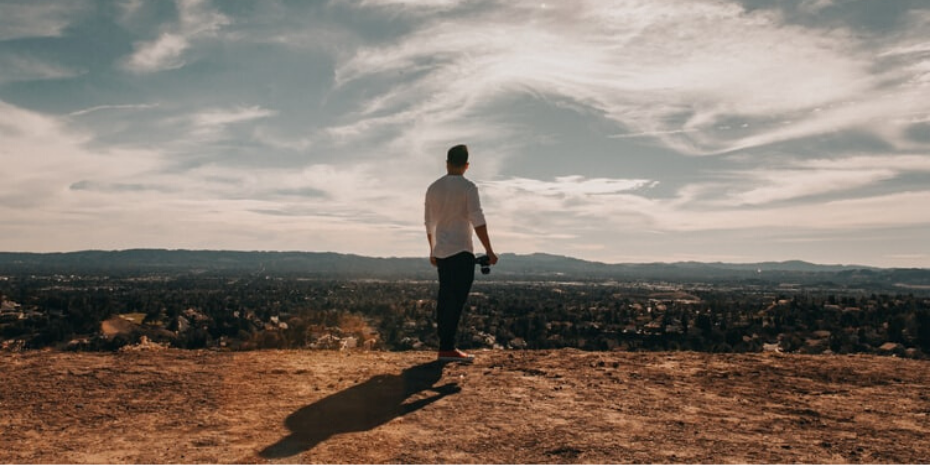 In 2015, I quit my full time job to start up my Public Relations (PR) and Corporate Social Responsibility (CSR) boutique agency in Dubai, United Arab Emirates (UAE). When I took that step, I realized later that I not only lost the sense of job security, but also having clear milestones of career development. As an international soloentrepreneur, I would love to share some reflections on my recent experience in pursuing the CIPR's online Chartership as it inspired me to draw my own career path, build a stronger personal branding and have a new perspective to professional accreditations.
Firstly, I'm sure my fellow business owners can relate to what I experienced. If you start your career in a well- established organization, you will have a Human Resources Department which looks after your organizational and professional development. In my case, I felt its absence since I have had the chance to work for government, private and nonprofit sectors before I had made a shift to establish my own business.
Since then, I was overwhelmed in exploring a sustainable business model to transform the newly established solo business into a profitable and self-managed start up. Naturally, my own personal career development was never a priority.
Secondly, being an independent consultant means you must be of a real value for your clients and the industry at large. In other words, you must accept that people wanted your services because of your personal knowledge and the trust in your expertise, not necessarily the company you have established which tends to be forgotten! In fact, representing the brand as a founder means you must distinguish yourself and your new business. It also means that you must add real value in the presence of tough competition, which includes large international agencies as well as organizations' in-house talented PR teams.
The third point which I would really like to highlight here, is that the respected Chartership of CIPR or any similar professional accreditation you may think of pursing in your career life should be perceived as a learning curve and tipping point rather than an achievement by itself. You may think of it as passing an English proficiency test to assure yourself and an academic institution that you are indeed proficient in the English language, so you can enroll in an academic program. The test is just a milestone for what is bigger, which in this case would be pursuing an academic degree, but it is never a destination by itself.
What's next?
Moving forward, the valid question which you need to ask yourself even before you get registered to the Chartership: "what's next?" Honestly, the structure of the assessment will answer 50% of that question! Firstly, being a member of CIPR means you are already committed for a lifelong Continuous Plan Development (CPD) scheme, where you log in all your professional milestones in a well- structured database. Secondly, the assessment requires that each participant present his/her CPD for the upcoming 2 years for peer-to-peer thorough review.
Being the first GCC (Arab Gulf Countries Council: Kuwait, Saudi Arabic, UAE, Oman, Bahrain, and Qatar) national to be chartered, made me an-unofficial ambassador for the Chartership. Since I announced that chartership status, I received many questions on what it was, how can someone pursued it, and why should PR practitioners in my region think of pursuing it.
We have to admit that employers in this part of the world might not be so familiar with such accreditations the way they are with other counterparts like: Chartered Financial Analyst (CFA) for bankers or the Project Management Professional  (PMP) for engineers. The reason for this is the availability of numerous courses, training programs and awards by the regional PR professional organizations but none of which offers such accreditation to its members.
The official chartership of the PR industry
When I received my chartership accreditation, I sent a reply to Jenni Field, 2020 CIPR President thanking her for the seamless experience and her best wishes for our successful chartered batch. I then asked to take a step further by making the assessment in Arabic to serve the growing Middle East market of 300m+ population. I strongly believe that the CIPR's Chartership is ready, now more than ever, for the next move, which is to become the official chartership of the PR industry around the globe.
Saad Al Rubaiaan (Chart. PR, MCIPR) is a recently Chartered member from Kuwait. Al Rubaiaan has been studying and practicing PR in Dubai since 2002. He has served previously as the youngest government communication advisor at the Cabinet of the United Arab Emirates. He also worked for both private agencies and government entities and is now running his boutique agency, CYLKA, which specializes in government communications and CSR advisory. He is an advocate for spreading knowledge on communication matters through authoring books and articles in the Arabic "Forbes" and "Harvard Business Review" Magazines.